Tervehdys!
Joukkorahoitamme pitkää Nightsatan- elokuvaa! Käykää katsomassa kampanjamme Indiegogossa ja tukekaa rahallisesti sitä, jotta saatais Suomen elokuvakentälle yksi mielikuvituksellisempi elokuva. Nightsatan sijoittuu post- apokalyptiseen Karjalaan, vuoteen 2037. Nightsatan on syntetisaattorisotureiden trio, joka taistelee pysyäkseen hengissä ja soittavat musiikkia ollakseen vajoamatta hulluuteen. Lue lisää englanniksi kampanjasivulta!
https://www.indiegog...-film-musical#/
Kampanjaa on jäljellä 19 päivää ja kaikki apu on tarpeen! Eli toimi pian!
Ellet ole nähnyt 24 minuuttista Nighsatan and the Loops of Doom- elokuvaa niin katso se youtubesta: 
https://www.youtube.com/watch?v=VqgUWYvT55I
Kiitos avusta!
t: CHRZU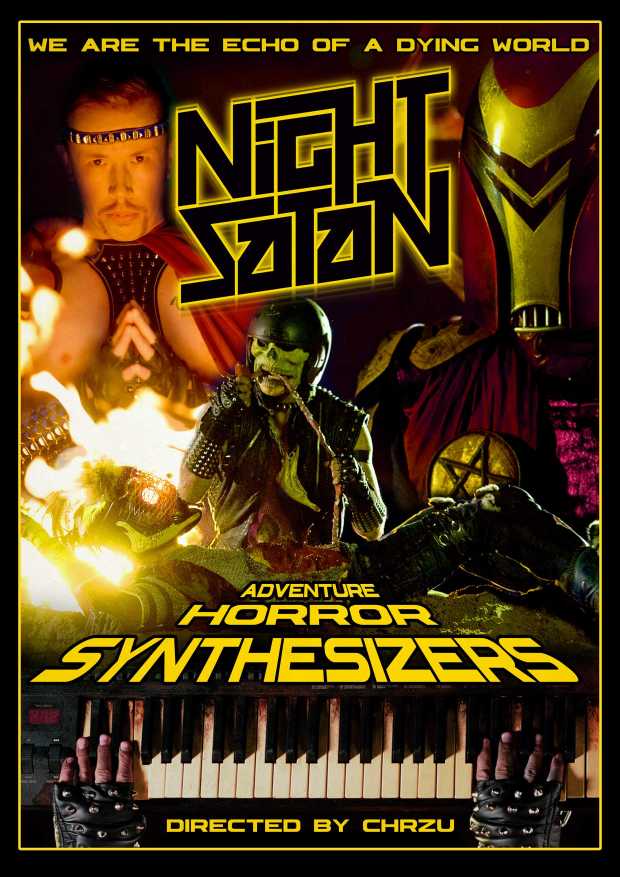 TallennaTallenna
TallennaTallenna
Edited by CHRZU, 19 November 2016 - 17:43.